The Galapagos Islands are one of the most amazing cruise destinations in the world, prized for their outstanding natural beauty and exceptional native wildlife. But choosing one of the 85 vessels that sail around the islands can get overwhelming pretty quickly.
While you might be tempted to book a vacation with a large cruise ship, the truth is there are many advantages to cruising on small vessels in the Galapagos that you simply don't get with large cruise SHIPS. So you don't miss out and turn what should be an incredible once-in-a-lifetime experience into a disappointing vacation, here are five advantages of small boat cruising around the Galapagos Islands:
FEWER PASSENGERS MEANS BETTER FRIENDS
When you travel with a small group of people, you'll begin the trip as total strangers but end the trip as really good friends. The M/Y Passion, the preferred yacht of Bespoke Galapagos and Angermeyer Cruises, caters for just 12 people, creating a genuinely friendly, intimate ambience resulting in an enhanced experience for everyone.
BETTER MEMORIES AND PHOTOS
Another advantage of small ship cruising with a select number of passengers is that you won't be pushing and shoving to take the best photos on board. If the captain points out some beautiful scenery or gorgeous marine life, everyone on a small ship will not only have a clear view of it, but they'll also be able to take fantastic photos, too.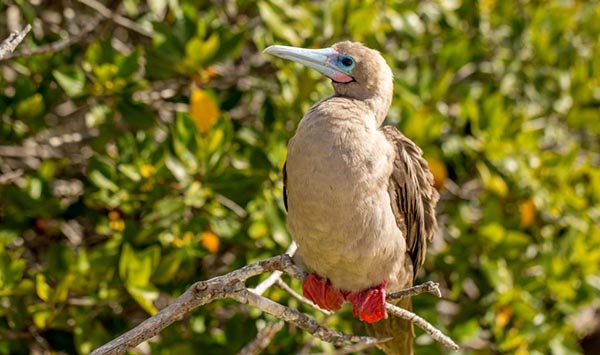 MORE USE OF THE ONBOARD FACILITIES
While a large cruise ship might boast many facilities like spas and gyms, you've got to share them with around 100 other guests, so you might never get to actually use them! But when you're sharing the ship with just 15 other guests, like on the S/S Mary Anne, there's definitely enough space to enjoy everything the ship has to offer. From the comfortable lounge and the comprehensive library to the spacious observation deck and calming sunbathing zone, you'll get a chance to use the facilities as much as you want, whenever you want when you choose small ship cruising.
ATTENTIVE SERVICE
The crew-to-passenger ratio on small ships in Galapagos cruises is incomparable to the larger ships. The M/S Passion has an amazing ratio of 1:1, meaning whenever you need helpful, attentive and personalized service, there's always someone on hand.
INCREASES YOUR CHANCES OF SPOTTING WILDLIFE
Fewer passengers means less noise, which greatly increases your chances of seeing the rare and wonderful wildlife found throughout the Galapagos islands. In the case of the S/S Mary Anne, the ship features elegant sails, allowing the captain to shut off the engine and sail in almost total silence, encouraging whales and dolphins to swim alongside.
A stronger sense of community, better use of onboard facilities, unbeatable personal service and an enhanced experience for everyone are just some of the reasons why small ship sailing around the Galapagos Islands far outweighs traveling on larger ships.